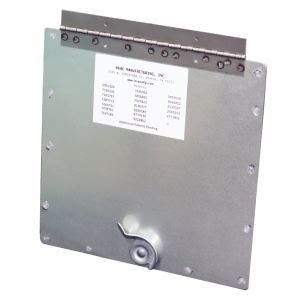 HVAC Manufacturing & Technology has manufactured a new duct access door that is ideal for all ductwork uses.
The access door features:
A sealing gasket
Insulated material
22-gauge galvanized steel
Standard 8" x 8" double wall
Continuous hinge
Single cam lock latch
Customizable sizes
The cam lock mechanism ensures a leak-free seal when the door is closed and locked properly.
Installation Is Easy
The easy-to-use design saves time by simplifying installation. Just two screws are required to mount the access door to any surface.
Shipping
We offer FREE same day and next day shipping options for qualifying orders.
Contact HVAC Manufacturing & Technology for more information.